We've Got Hundreds of Trials Under Our Belt

Criminal Defense
We've successfully defended various charges throughout courtrooms across the State of Arizona. If you've been charged with a crime, turn to us for help.

We're With You
When you choose Palestini Law, we're with you every step of the way. We'll answer all of your questions and make sure everything goes smoothly.

DUI/DWI Defense
A DUI/DWI arrest can have serious consequences, from losing your license to jail time. Discuss your rights with the experienced lawyers at Palestini Law.

Trust Our Experience
We've conducted over 300 trials, so don't hesitate to trust us with your case. We'll handle it expertly and make it easy for you to understand.
"Thoroughly impressed by my recent experience hiring James. He is remarkably astute and professional and helped to get a case dismissed in my favour. Highly recommended!"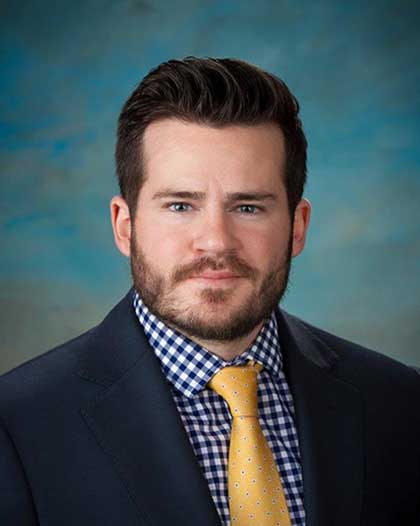 Originally from Toronto, Canada, James Palestini relocated to Arizona where he received his Bachelor of Science in Criminal Justice Studies with a minor in Criminology from Arizona State University. James then attended law school at Phoenix School of Law where he earned a Juris Doctorate degree. While pursuing his doctorate, James interned at a criminal defense firm in Scottsdale, Arizona. James handled a multitude of criminal cases there, including felony, misdemeanor and criminal traffic matters.
Following his internship, James was licensed and immediately hired as an attorney at the Scottsdale firm where he practiced for over a year. James then accepted a position with acclaimed boutique criminal defense firm, Kimerer & Derrick, PLC where he worked alongside world renowned attorneys – most notably known for their work establishing America's Miranda Rights in U.S. v. Miranda. During his 7 years at the firm, James gained notoriety for expertly handling complex felony and misdemeanor cases while maintaining compassionate and genuine client-attorney relationships.
James has continued his practice with his own firm, Palestini Law, PLC, located in Central Phoenix, and provides high level criminal defense services to his clients. James has 8 years of criminal defense experience and has conducted over 300 trials. He has been awarded by the legal community for his expertise with the Rising Star Award for the last 4 consecutive years, and the AVVO Client Choice Award for the last 5 consecutive years. Clients recognize James for his personable and caring demeanor as well as the detailed attention he pays to each of his cases.
James is admitted to practice law in the State of Arizona, the Federal District Court for the District of Arizona, the Ninth Circuit Court of Appeals and the United States Supreme Court. James is a member of the Arizona Bar Association and American Bar Association.
Property Crimes
Theft
Shoplifting
Larceny
Personal Crimes
Domestic violence
Assault
Disorderly conduct
Statutory Crimes
Criminal traffic
Open container violations
Public intoxication
Trial Lawyer
Misdemeanor lawyer
Felony lawyer
Other criminal matters