James is interested in sharing legal knowledge with the community. Helping reporters with his expertise in the subject matter of law and criminal defense is something he enjoys making time for.
The public needs to know how laws can affect them and that everyone deserves the presumption of innocence until proven guilty! This is a fundamental human right that has recognized for hundreds of years.
It is a mission of Palestini Law to protect the rights of humans, as everyone is entitled to equal protection under United States law. The U.S. Constitutional guarantees that no person or group will be denied the protection under the law that is enjoyed by similar persons or groups. James Palestini will always speak up to defend the rights of the people.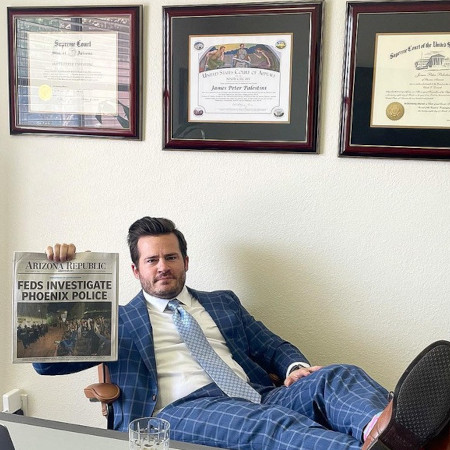 Officer Mcgillis Brutality Case
Police Body Camera Shows Controversial Arrest of Woman, Age 23
Represented Mariah Valenzuela after being brutalized by law enforcement during a traffic stop.
Shoutout Arizona Features James Palestini for an Interview
Learn more about myself and Palestini Law in this fun interview with a local publication.
FOX 10's Troy Hayden and Renee Nelson talk to James Palestini
Interviewed regarding James and Jennifer Crumbley, parents of a teen accused in a deadly school shooting.
Caught on tape: Phoenix DUI officer's tactics under investigation
Interviewed for article regarding DUI motorcycle officer manipulating police reports.
Phoenix police fatally shoot man in parked car, sparking new wave of protest
Interviewed for article regarding questions about systemic problems at the Phoenix police department.
'It was Like a Hunt to Them': Lawsuits Filed Over Phoenix Cops' Protest Crackdown
Provided defense for Talleeah Alvarado and over a dozen other demonstrators.
Scottsdale restaurant owner, police clash over liquor-license extension
Provided defense to owner Randon Lee "RL" Miller after being targeted by Scottsdale police.