We take pride in providing an excellent criminal defense to all of our clients. Take a look at some of our many reviews!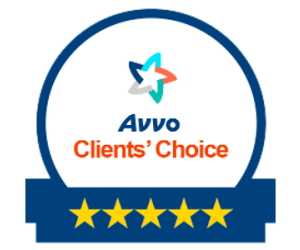 Palestini Law
Average rating:
26 reviews
May 20, 2020
Did a great job explained things in laymens terms so I understood everything also did alot without me being present kept me informed on all my court dates and what went on got my case dismissed great guy also.
Apr 5, 2020
From the moment I met with James, he was kind, personable, and attentive to my goals and concerns. He has always been a phone call or text away, and I never feel as though I'm bothering him. He will answer any of my questions at any time and goes above and beyond for you. During a hearing, the judge presiding over the issue gave James high praise and it confirmed what I already knew--I was working with a professional and reputable attorney. He has consistently explained every step of the procedure and all the possible choices and outcomes of each step. I am so grateful to have James on my side. I highly recommend James--you will not regret it!
Mar 10, 2020
James was professional from beginning to end. James is everything I wanted in an attorney. Knowledgeable and experienced, trustworthy and reasonable. He does what he says he's going to do. Mr. Palestini outlines a step by step event calendar and itemizes responsibilities of client and attorney so you know what to expect. A good negotiator. My fine was minimum and charges reduced. No jail or community service. James provided great support. James was always willing to answer questions and concerns- almost immediately. Quick to provide updates. I highly recommend James Palestini. He's an expert who will go to bat for you.
Mar 5, 2020

Mr Palestini went Above and beyond any attorney could ever have gone… Mr. Palestini put more time into this case with an unbelievably favorable outcome… He is a top notch attorney and I would highly recommend him to handle any cases that you might face
Jan 30, 2020
James and firm were extremely responsive and professional every step of the way and handled my case very well without me even having to show up to court or step in a courtroom and WON my case. They kept my record clean. Most definitely going to recommen, and if have to use in the future. Also great staff and overall experience.
Jun 9, 2019
James is very helpful and professional! He answered all the questions I had thoroughly. I would highly suggest him!
Jun 6, 2019
He assisted me with my minor domestic case and at the end, he make it happens and I didn't have to go counseling or paying fines. I would recommend him to anyone because he is very nice and go out of his way to help you all he can.
Apr 9, 2019
He got my case dismissed fast and i did not have to do any classes or anything i recommend him
Apr 9, 2019
James helped me very much and acted as an advisor with his best advice. I would highly recommend his services.
Apr 8, 2019
Thoroughly impressed by my recent experience hiring James. He is remarkably astute and professional and helped to get a case dismissed in my favour. Highly recommended!