Solicitation Law in Arizona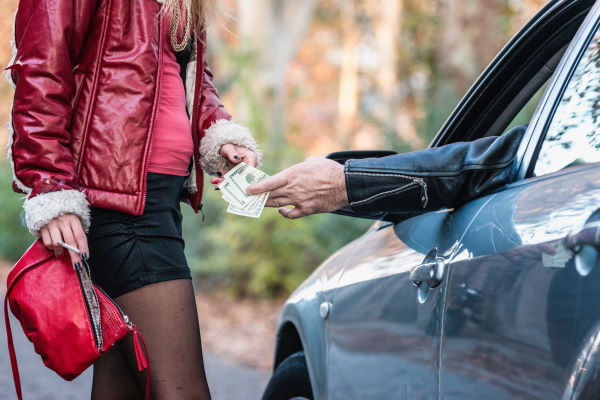 Jennifer Lopez said it best when she sang "my love don't cost a thing." We all know that, in reality, love costs something - but what if that something is actual money? With the rise of OnlyFans and other "premium content subscription" service sites, the lines may begin to blur: if I'm going to pay for "spicy" content, could I pay for "spicy" encounters? No one's here to judge whether you do or you don't, but, if you do, you should understand the legal ramifications of sexual solicitation.
By law, "solicitation" is knowingly exchanging money for sexual contact. There are no legal limits on who you attempt to engage with in this manner. If you think that stripper really does like you and you offer her a little more for "a little more," you might find yourself in a lot more trouble. No matter who you offer to pay -a prostitute, a coworker, or even a friend- you're breaking the law.
Arizona is a little goofy on this one: it's not illegal in greater Arizona to solicit a prostitute, but it is illegal to engage in prostitution. Try and wrap your head around that. In Phoenix specifically, however, the city code is much stricter. Phoenix City Code 23-5 makes it illegal to both commit the act of prostitution AND the solicitation of another person for sexual activity. The wording of this city code allows an officer to make an arrest under the code not just for the action itself, but also the action leading up to the act, including: removal of cash from an ATM with the intent of paying for sexual activity, paying for or arriving at a location with the intent of engaging in prostitution, or even for deliberately spending time in a location where prostitutes are known to frequent. As long as the city can make a case, you're going to be charged.
The penalty for solicitation in Phoenix is a Class One Misdemeanor. As such, a first offense will land you 15 days in jail; a second 30 days; a third 60 days; and a fourth offense up to 6 months. You may also be looking at three years probation and/or a $2,500 fine.
Love may cost a lot of things, but remember: if it costs you money, it's also going to cost you some time. If you find yourself on the wrong side of a situationship, call Palestini Law, where we won't charge you for your love - just for your legal fees!
Originally from Toronto, Canada, James Palestini relocated to Arizona where he received his Bachelor of Science in Criminal Justice Studies with a minor in Criminology from Arizona State University. James then attended law school at Phoenix School of Law where he earned a Juris Doctorate degree. While pursuing his doctorate, James interned at a criminal defense firm in Scottsdale, Arizona. James handled a multitude of criminal cases there, including felony, misdemeanor and criminal traffic matters.