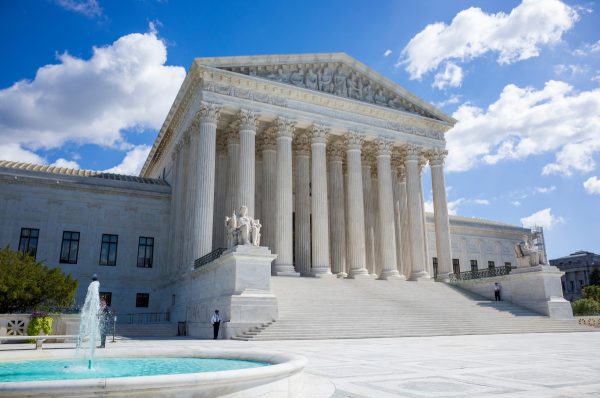 With the unprecedented leak of a Supreme Court draft opinion that, as it stands, will undo the decision of Roe v. Wade and remove federal protections for abortion rights in the United States, it seems that now is a good time to spread actual information as to what your rights are regarding abortion in the state of Arizona, so you know exactly the extent to which this might impact you or a loved one's ability to make a healthcare decision in the coming months.
For starters, Arizona is already one of the top-three most difficult states in the nation with regards to seeking an abortion. Arizona has been trying almost relentlessly to pass abortion laws that would overrule federal decisions since the 1960s, but these moves have been unsuccessful given the current standing of Roe v. Wade. However, if that decision is overturned, Arizona could immediately start to enforce a near-total abortion ban.
As it currently stands, the limits on abortion in Arizona are already quite severe. Arizona does not allow for Medicare or Medicaid to assist in the payment of an abortion procedure. Arizona also restricts a same-day abortion, with the minimum threshold between pre-screening and abortion appointments set at 24 hours. Additionally, anyone seeking an abortion must submit to an ultrasound in the first visit. All abortions in Arizona are considered "medical appointments," meaning an actual medical doctor must see the patient and oversee the procedure whether the abortion is surgical or not.
Additionally, Arizona legally protects doctors who omit information to patients during the ultrasound that may influence a patient's decision to procure an abortion –including genetic abnormalities that may result in the death of the fetus, the mother, or both. State law also prohibits any insurance provider in Arizona from covering the cost of an abortion procedure, unless a doctor rules that said abortion would save the life of the mother immediately.
As of March 2022, the current window to seek an abortion is 15 weeks from conception, a move that mirrors a controversial Mississippi law that went into effect in 2021. The 15 week window is 2 whole months shorter than the current federal window allowed under Roe v. Wade. The new Arizona law also prohibits abortion in cases of rape and/or incest, meaning that even with a legal win over a perpetrator of said crimes, the victim still has to carry the child to term.
All this is to say that having an abortion in Arizona is already tremendously difficult, and that, should this Supreme Court decision hold when the current session ends in June, it will only become that much more difficult. Whether this decision is final or is just a draft remains to be seen, meaning that you have until June to operate under the current laws. If you have any questions about your legal rights, abortion or otherwise, we here at Palestini Law are always ready to take your call.
Originally from Toronto, Canada, James Palestini relocated to Arizona where he received his Bachelor of Science in Criminal Justice Studies with a minor in Criminology from Arizona State University. James then attended law school at Phoenix School of Law where he earned a Juris Doctorate degree. While pursuing his doctorate, James interned at a criminal defense firm in Scottsdale, Arizona. James handled a multitude of criminal cases there, including felony, misdemeanor and criminal traffic matters.