Revenge Porn Law in Arizona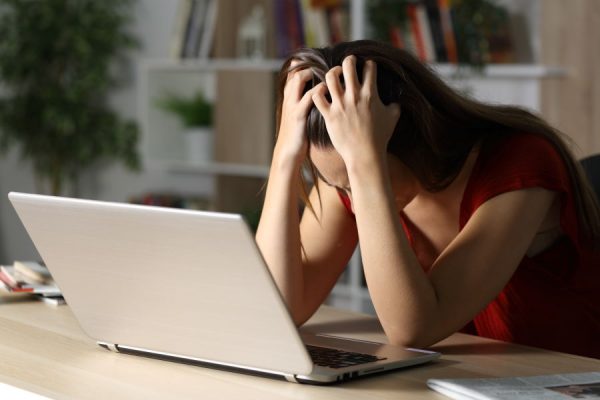 In our meme-burning culture, the comedic nature of the internet's newest hot format, Adam Levine of Maroon 5's leaked flirty messages to a bunch of women who aren't his supermodel wife, ran out very quickly against the possible moral implications: is it okay to poke fun at something that no one was meant to see? Even more than that, is it okay to offer these private messages up for the world to see? While the sharing of private texts is generally fine, the sharing of private images -especially those of an incredibly private nature- is another story. The buzzwords since the massive leak of celebrity nude photos and videos in 2014 have been "revenge porn," the posting of someone else's nude photos without their consent.
"Revenge porn" has been illegal in the state of Arizona since "Celebgate" in 2014. While it isn't a crime to possess another person's nude photographs or videos, it is a crime to distribute these photos or videos. ARS 13-1425 protects the rights of the victim, saying that anyone who sends another person images or videos of a sexual nature has the reasonable expectation of those images staying private. Once the recipient decides to share those images with the intent to "harm, harass, intimidate, threaten, or coerce" the sender, a Class 4 Felony has been committed. Arizona doesn't mess around here: a Class 4 Felony comes with a minimum sentence of one year, and maximum of three years and nine months.
Back to the subject of text messages, the threat of revenge porn is also punishable by law. That's right - you don't have to actually do it to get busted for it. Making any threat to release revenge porn carries with it the punishment of a Class 1 Misdemeanor, which can result in up to 6 months in jail.
These rules have had an immediate impact on cleaning up the internet. Nationally, revenge porn was the main focus of "The Most Hated Man on the Internet," a three-part Netflix documentary series about Hunter Moore, who ran an online revenge porn database called "Anyone Up?" Locally, the threat of revenge porn-based charges against Nik Ritchie led to the eventual end of TheDirty.com, a website where anyone, anywhere -although it was started for the Scottsdale bar and club scene- could send in images and stories of people they wanted to "expose."
They say revenge is a dish best served cold, but the only cold revenge porn is going to get you is a cold bed at 4th Avenue jail. The best revenge is living well -or hiring Palestini Law. From revenge porn to domestic violence, we've seen it all and we've gone up against it in court -and we've won. If you need legal advice for any reason, we here at Palestini Law are here for you.
Originally from Toronto, Canada, James Palestini relocated to Arizona where he received his Bachelor of Science in Criminal Justice Studies with a minor in Criminology from Arizona State University. James then attended law school at Phoenix School of Law where he earned a Juris Doctorate degree. While pursuing his doctorate, James interned at a criminal defense firm in Scottsdale, Arizona. James handled a multitude of criminal cases there, including felony, misdemeanor and criminal traffic matters.