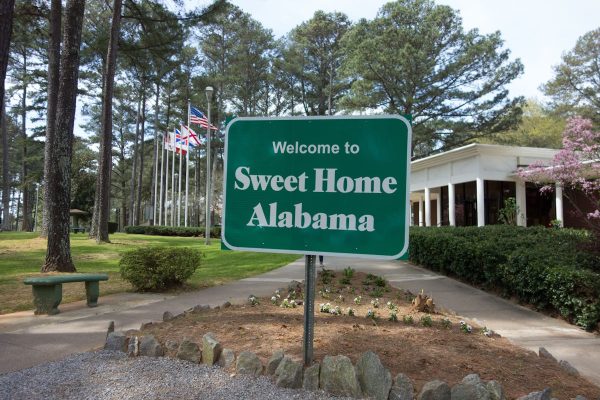 By now you've likely seen footage of what's being called the Alabama Tea Party, the Riverboat Rumble, and the 'Bama Brawl - the now infamous footage of a multi-man melee that broke out last weekend when an argument over a boat docking post turned into a no-holds-barred free-for-all, complete with a folding-chair headshot that made Vince McMahon pick up his phone and start making some phone calls for his next big talent. While the video itself is a spectacle, the kind of thing that makes you think "wow this can't get crazier!" before it does over and over again, you likely didn't think to yourself: "hey, what's going to happen to everyone here?" Luckily for you, Palestini Law has your hard-hitting video legal analysis ready to go!
We can't speak for Alabama, but don't get any ideas about trying to recreate this thing in Arizona. First, where are you going to find a boat dock? Secondly, the obvious charges coming up for these people are assault, aggravated assault, and disorderly conduct. For starters, the group of men who initiate contact with the security guard would be up for misdemeanor assault charges. Misdemeanor assault is classified as "Intentionally, knowingly or recklessly causing any physical injury to another person." A misdemeanor assault charge in Arizona is a Class 3 Misdemeanor, which can come with a $500 fine and/or up to 30 days in jail.
After the initial contact, anyone who jumped into the fray is likely to be hit with a disorderly conduct charge. Disorderly conduct, also known as disturbing the peace, includes any behavior or activity that are "disruptive," which can include abusive or offensive language, excessive noise, or violent actions. A disorderly conduct charge is a Class 1 Misdemeanor in Arizona, which means it carries a penalty of up to six months in jail, a $2,500 fine, and/or 3 years of probation.
Finally, let's talk about everyone's favorite part of the fight, our guy with the chair. Because he doesn't appear to be acting in self-defense, he's very likely going to see an aggravated assault charge. Aggravated assault is any assault that takes place with a weapon and/or causes serious physical harm to another person. In Arizona, aggravated assault is a Class 6 or a Class 2 Felony, depending on the severity. If we're just analyzing the video, we'll assume this guy is looking at a Class 6 Felony, which carries the threat of 18 months to 3 years in prison. Additionally, he may end up having to pay the victim up to $150,000 in restitution, which can include medical and legal fees. Do we consider a plastic folding chair a deadly weapon? Unfortunately, that isn't our call to make: it's the Court's, and you can't accurately predict from one judge to another.
No matter what you call it, the Alabama Boat Dock Brawl is likely to bring a whole slew of varied charges against a whole lot of people. While the video is certainly wild and arguably entertaining, it remains that what you see isn't the kind of "okay, break it up" situation that it feels like when you're watching: it's a very real, very serious incident with a whole litany of charges coming. Remember, whether parking a boat or a car, a parking space is just a parking space. There's no need to cop a charge when you can just… move. However, if you decided not to learn from the lessons of others and you find yourself on the wrong end of any of these charges, Palestini Law is here to help! One last word of advice: don't let your own recreation video go viral. That certainly doesn't help your case.
Originally from Toronto, Canada, James Palestini relocated to Arizona where he received his Bachelor of Science in Criminal Justice Studies with a minor in Criminology from Arizona State University. James then attended law school at Phoenix School of Law where he earned a Juris Doctorate degree. While pursuing his doctorate, James interned at a criminal defense firm in Scottsdale, Arizona. James handled a multitude of criminal cases there, including felony, misdemeanor and criminal traffic matters.