What to Do if You're Accused of Domestic Violence in Arizona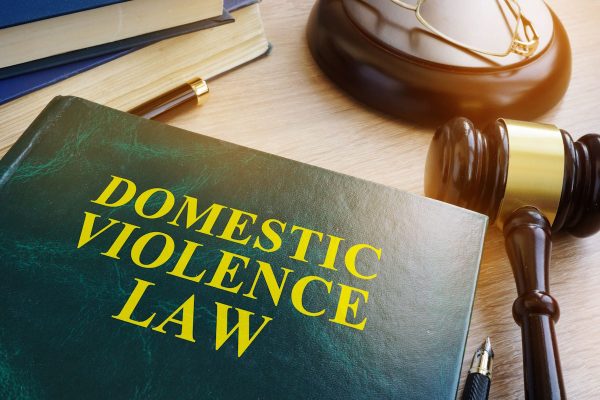 Generally I like to start these posts in a lighthearted manner, but today's topic is no joke and it's quickly becoming the majority of my caseload: domestic violence. As a defense attorney, I've seen my fair share of domestic violence cases, and I've seen the amount of physical and emotional pain a domestic violence situation can cause. Being accused of or charged with domestic violence is an extremely serious matter, and it's one that can carry a lifetime of consequences if not handled by an experienced domestic violence attorney.
In Arizona, domestic violence is broken into two categories: standard and aggravated. Standard domestic violence constitutes any dangerous crime against a spouse, live-in boyfriend or girlfriend, roommate, or child, and can include but isn't limited to: assault, sexual assault, harrassment, emotional abuse, verbal threats or intimidation, unlawful recording or imprisonment, and any means of preventing the victim from calling for or receiving help. Typically, these kinds of domestic violence acts will accompany an assault charge, where the punishment is a Class 1 Misdemeanor.
In more extreme cases, an aggravated domestic violence charge may be issued. These charges are a Class 5 Felony, which comes with a penalty of 6 months to 2.5 years in jail. Levying an aggravated domestic violence charge is left up to the responding officer, and typically means the acts towards the victim were particularly brutal in nature.
Being charged with domestic violence is incredibly serious. While picking up an assault charge is never great, the addition of a domestic violence charge can result in failure to seek custody or even visitation of your children. Additionally, having been found guilty of domestic violence all but guarantees that you'll find yourself on the losing end of a divorce proceeding. Additionally, the social stigma of having been branded a domestic abuser will have even longer social implications.
Challenging a domestic violence charge is incredibly sensitive work. There are several factors that can go against you and your case, such as prior convictions or character witness accounts. If you find yourself on the receiving end of a domestic violence charge, you need an experienced domestic violence attorney to walk through your case and your next-steps with you to ensure that your defense is airtight. Here at Palestini Law, we specialize in domestic violence defense, and we know all the ways that your accuser can make you out to be the villain in court. With your future on the line, you don't have time to wait - call Palestini Law today to get your domestic violence case defense started!
Originally from Toronto, Canada, James Palestini relocated to Arizona where he received his Bachelor of Science in Criminal Justice Studies with a minor in Criminology from Arizona State University. James then attended law school at Phoenix School of Law where he earned a Juris Doctorate degree. While pursuing his doctorate, James interned at a criminal defense firm in Scottsdale, Arizona. James handled a multitude of criminal cases there, including felony, misdemeanor and criminal traffic matters.