What to Do if You're Struggling with Drugs or Alcohol (Or Both)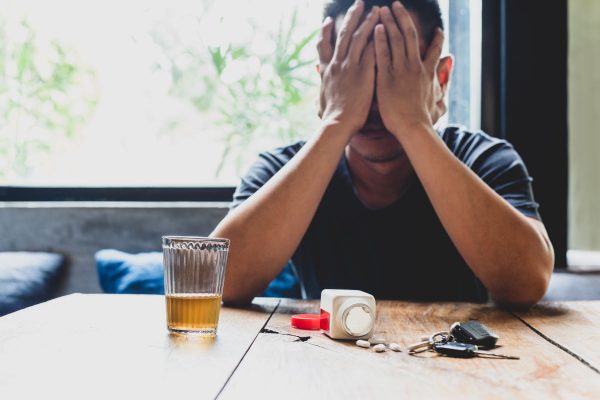 We've talked a lot on this blog about different defenses for cases involving possession of drugs and alcohol, or charges that stem from crimes committed when under the influence of one, the other, or both. On occasion, these crimes are the result of poor planning or poor decision making when under the influence, but sometimes someone needs help. Addiction is a disease, and that disease can have a severe impact on you, your loved ones, and on total strangers if things go wrong enough. Here at Palestini Law, we've seen too many clients end up in worse places than when they came to us initially, and we've lost a few to their addictions along the way. At the end of the day it's not about our legal responsibility to our clients, but about our human connections - we don't just want to get you out of trouble: we want you to stay out of trouble!
The first major avenue of assistance is attending a meeting. Alcoholics Anonymous (AA) and Narcotics Anonymous (NA) groups are run by individuals who are also on their way to recovery from substance abuse. Both AA and NA are free of charge - most groups offer a collection box to meeting members, but there are no fees or dues. Sometimes the best step in the right direction is meeting with others in the same place you are. You can offer up as much or as little about yourself as you like, hence the "Anonymous" namesake. Together, AA and NA groups work through their struggles as a team, building each other up and reassuring one another that a healthier life is out there, and offering support along the way.
If you feel like your problem can't be worked out by talking and sharing, that's okay, too! The idea of meeting in person during COVID may add another stressor to your life that could have you returning to dangerous habits. As an alternative, you might consider signing up with a detox center. Detox centers are run and staffed by medical professionals who can offer you the safest scenario possible for you to take some time away from whatever substance you find yourself abusing. Detoxing allows you to purge your body and go through the initial physical recovery of addiction, which can be scary and dangerous if done at home alone or in the care of nonmedical professionals. Even better, most detox facilities accept insurance.
If you or a friend or family member are struggling with addiction, remember, you have plenty of options. If you aren't sure where to start, we here at Palestini Law are always available to talk, and we'll work to find the route to recovery that's best for you and yours. At Palestini Law, we like to keep you in good legal standing, but we'd love to keep you in even better living standards.